Special Events
There are lots of fun events our Park hosts throughout the year. Here are a few we have this year.
Jones-Stewart Mansion - Core Season The Jones Stewart Mansion is open for tours on Fridays, Saturdays, Sundays, Mondays, March 29 - October 28, 1 pm to 5 pm
Cost is the $7 vehicle park entrance fee.
Also, be sure to visit our Friends of Chippokes Gift Shop open on Fridays, Saturdays, Sundays, Mondays, March 29 – October 28, 12:30 pm to 4:30 pm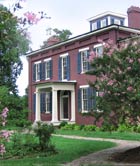 What can you do with potatoes, onions, bacon and apples? Join us in the Historic Area of Chippokes Plantation State Park on Saturday, September 21st and Sunday, September 22nd for hearth cooking in the Brick Kitchen and tours of the adjacent Jones-Stewart Mansion. Tours of the Mansion are 10:00 am to 5:00pm, with last tour beginning at 4:30pm.
Hearth cooking demonstrations in the Brick Kitchen are 10:00am to 5:00pm with samples available as foods are ready.
For September we will be preparing potatoes-onion soup with garnishes of bacon bits and/or fried julienne potatoe skins as well as fried apples.
The Brick Kitchen will be open 10:00 am to 4:00 pm the third weekend of August, September and October. It will also be open Thanksgiving weekend and December 14th and 15th.
Cost is the $7 vehicle park entrance fee.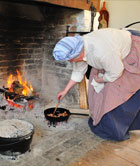 Wedding Festival in the Park. Chippokes and The Main Event by Emily will be presenting the fourth annual Wedding Festival on the mansion grounds on Sunday, April 7, 2019, from 2 pm to 6 pm. Park and pay the festival fee at the Jones-Stewart Mansion parking lot. There will be local caterers, DJs, bakeries, musicians, stylists, photographers, florists, and more. Come enjoy games, music, and wedding-themed activities, along with prizes, give-aways, and food. Contact Emily at 757-357-2814 for more information.
Festival Fee: $5.00 per person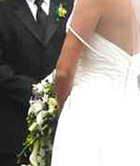 Friends of Chippokes Annual Easter Egg Hunt on Sunday, April 21st, 2019, 2pm to 4 pm. Rain or shine. Meet at the Jones-Stewart Mansion Parking Lot. Children aged 10 and under. Bring your own basket. Along with the hunt, there will be an appearance of the Easter Bunny; also children's activities and light refreshments.
Cost is the $7 vehicle park entrance fee.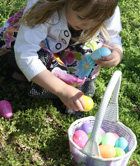 Historic Garden Week - Saturday, April 27th-May 4th, 2019. Come enjoy the spring blossoms at Chippokes gardens and take a guided tour of the Jones-Stewart Mansion (open 1 pm to 5 pm every day during Garden Week). Be sure and visit the Friends of Chippokes Gift Shop for a unique selection of spring-themed items.
Experience Hearth Cooking in the Brick Kitchen on Sunday, April 28th.
Cost is the $7 vehicle park entrance fee.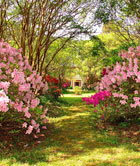 Join the Friends of Chippokes for a Garden Tea on Sunday, May 5th, between 1 pm and 3 pm on the grounds of the Jones-Stewart Mansion. There will be an assortment of teas, plus both sweet and savory treats. Included in the park fee.
Cost is the $7 vehicle park entrance fee.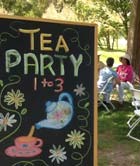 Steam & Gas Engine Show. Start your summer off with a visit to the 29th Annual Steam and Gas Engine Show on Saturday and Sunday, June 1st and 2nd, 2019, from 9 am to 5 pm. There will be "hit-n-miss" engines, antique tractors and classic cars on display. Activities include tram rides, tractor pulls, sawmill demonstrations and kids' activities, including a children's tractor pull competition and a straw fort. Food and craft vendors will be on hand. Don't miss this great family event!
To display your car or tractor or to take part in the tractor pull, contact the park beforehand at 757-294-3625.
Cost: $7 vehicle park entrance fee. $15 tractor pull hook-up fee.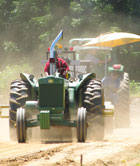 Virginia State Parks History and Culture Day: 400th Commemoration Event. On Saturday, June 15, 2019, we will commemorate the 400th anniversary of Chippokes Plantation, originally given to Virginia's first Lieutenant Governor, William Powell, in 1619. Join us as we explore the story of the plantation, our connections with Jamestown/Williamsburg, and the rich history of all the people associated with this land from before the English to today. Activities from 10 am to 9 pm.
Cost is the $7 vehicle park entrance fee.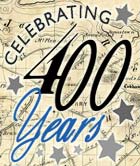 Prelude to Yorktown - July 6th, 2019 9am to 5pm. To help mark the 400th anniversary of Chippokes Plantation, the 7th Virginia Regiment re-enacting units will be hosting a re-creation of the small skirmish that occurred on the old Chippokes Road, plus the battle of Green Springs on the actual anniversary of those events. Guests will be able to tour the living history camps surrounding the historic Jones-Stewart Mansion, shop in the colonial suttlery camp, view hearth cooking demonstrations in the historic brick kitchen, and more. The re-creation of the Chippokes Road skirmish will occur at approximately 10 am, and the battle at Green Springs at approximately 3 pm. (Times are subject to change.)
Cost is the $7 vehicle park entrance fee.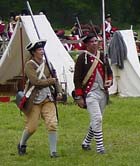 Chippokes Harvest Festival. Celebrate the harvest at one of the oldest continually-farmed plantations in the nation on Saturday, October 19th, 2019, from 10 am to 5 pm. Chippokes' Fifth Annual Harvest Festival features music and family activities such as building a scarecrow, painting a pumpkin, creating a corn cob doll, playing corn hole, and going on a hay ride. Shop the craft and food vendors for a wide variety of selections. See antique harvest equipment in operation and watch costumed interpreters cook on the hearth in the 1850s Brick Kitchen. Tours of the antebellum Jones-Stewart Mansion and the Farm and Forestry Museum included. Rain or shine.
Cost is the $7 vehicle park entrance fee.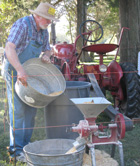 Holiday Open House. Experience the festivities of the season in a special way with our fourth annual Holiday Open House event on Saturday, December 14th, 2019, from 1 pm to 6 pm. Tour the Jones-Stewart Mansion decked for the holidays and warm yourself up in the historic Brick Kitchen where you'll meet volunteers in period dress showing the sights, sounds, and tastes of holiday hearth cooking. Guests can also enjoy crafts for the entire family, guided hikes, and more. Dress for the weather as some activities will be located outdoors and/or inside a tent.
Admission is free with your $7 park entrance fee.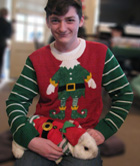 For a current list of Chippokes State Park Events, please visit the Virginia State Parks Web Site All Events Subject to Change. Please check with the Park Office: (757) 294-3728.